Key features
Vollständige und einfache Lösung mit Unterstützung für SINUMERIK 840D sl und SINUMERIK 828D.
Complete and easy software solutions for SINUMERIK 840D sl and SINUMERIK 828D.
Integration von Smart devices
Integration of Smart devices
Dank modernster Webtechnologie ohne Installation direkt auf allen gängigen Endgeräten nutzbar.
Can be used without installation directly on all popular devices thanks to the latest web technology
Visualisierung und Interaktion
Visualization and interaction
Umfangreiche vorgefertigte Templates als Basis für eigene Entwicklungen oder fertige Anwendungen.
Sample template collections ready-made for individual software developments and prepared applications.
Browsertechnologie
Browser Technology
Schnelle und intuitive Umsetzung auch komplexerer, eigener Applikationen mit nahezu unbegrenzten Inhalten.
Fast and intuitive translation of even complex individual applications with almost unlimited content.
Einfach zu skalieren
Easy to scale
ncTOUCH kann sowohl als Einzelinstallation als auch im Verbund zur Auswertung aggregierter Maschinendaten eingesetzt werden.
ncTOUCH can be used as a single installation as well as a bond in a multi installation to analyze aggregated machine-data.
Einfache Programmmierung
Simple programming
Einfache Webentwicklung mit JavaScript/HTML/CSS ohne kostenintensive Entwicklungstools.
Easy web development with JavaScript/HTML/CSS without expensive development tools.
CLOUD free
Ihre Daten sollten Ihre Daten bleiben!
Your data should remain your data!
Standalone
ncTOUCH ist direkt auf der Steuerung installiert und ermöglicht ohne zusätzliche Hardware alle Vorteile der Digitalisierung.
ncTOUCH is installed directly on your control system and provides you with all the benefits of digitalization. It does not need any additional hardware.
ncTOUCH SG
Das ncTOUCH SecureGatway ist der zentrale Knotenpunkt in ihrer Fertigung. Er sammelt und aggregiert die Daten ihrer CNC-Maschinen. Die Auswertung und Bereitstellung erfolgt in ihrem Unternehmen. Ihre Daten bleiben so zu jeder Zeit Ihre Daten.
ncTOUCH Secure Gateway is the central hub of your production. It collects and aggregates all data from your CNC machines. Data analysis and the provision of data is done in your company. That way, your data remains your data
ncTOUCH SCHÜTZT SIE AKTIV
ncTOUCH ACTIVELY PROTECTS YOU
ncTOUCH nutzt ausschließlich mit Bedacht gewählte, hochgradige und mit äußerster Sorgfalt implementierte Verschlüsselungsverfahren und schützt durch eine durchdachte, geführte Konfiguration vor Anwendungsfehlern. Darüber hinaus werden viele Angriffsszenarien automatisch erkannt und Gegenmaßnahmen eingeleitet. Somit wird jederzeit ein sehr hohes Sicherheitsniveau gewährleistet um Ihre Daten vor unerwünschten Zugriffen Dritter zu schützen. Bei Bedarf kann diese Verschlüsselung zusätzlich - ähnlich einer Matrjoschka - getunnelt werden.
ncTouch only uses carefully chosen and implemented encryption methods of high quality. Its guided and well-reasoned configuration prevents application errors from happening, and, in addition, it automatically detects most hacker attacks and launches countermeasures.
Thereby, it grants a high security level so that your data is always protected from unauthorized access. This encryption can be tunneled, comparable to the matryoshka principle.
ncTOUCH live
CIMT China | Beijing 17. – 22.04.2017
ncTOUCH auf der CIMT
Erlebe ncTOUCH live bei folgenden Herstellern:
See ncTOUCH live at the following places:
Siemens

Halle: W3 / Messestand: 301
Hall: W3 / Stand: 301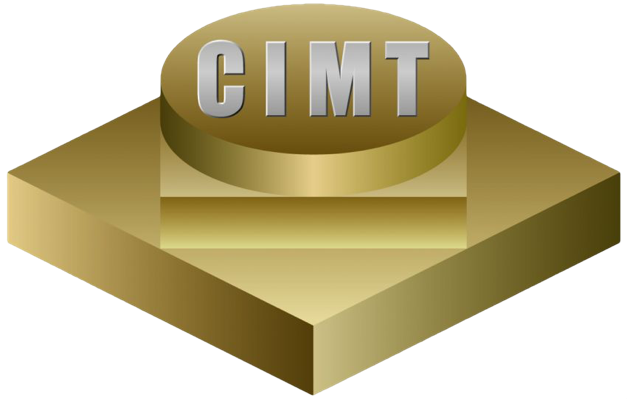 ncTOUCH live
Machine-Tools Afrika 2017 Johannesburg, South Africa 09.05 – 12.05.2017
ncTOUCH auf der Machine-Tools Afrika
Erlebe ncTOUCH live bei folgenden Herstellern:
See ncTOUCH live at the following places:
WD-HEARN

Halle: 7 / Messestand: C05
Hall: 7 / Stand: C05
ncTOUCH live
Moulding-Expo Stuttgart 30.05 – 02.06.2017
ncTOUCH auf der CIMT
Erlebe ncTOUCH live bei folgenden Herstellern:
See ncTOUCH live at the following places:
Siemens

Messestand 3A31 Halle 3

ncTOUCH live
INTEC Leipzig 07. – 10.03.2017
ncTOUCH auf der INTEC
Erlebe ncTOUCH live bei folgenden Herstellern:
See ncTOUCH live at the following places:
Siemens

Messestand G31 in Halle 2

ncTOUCH live
TURNING DAYS Friedrichshafen 14. – 17.02.2017
ncTOUCH auf den TURNING DAYS
Erlebe ncTOUCH live bei folgenden Herstellern:
See ncTOUCH live at the following places:
Siemens

Messestand B1 in Halle A3
Take a Look at our Gallery
Mobile Design
Install Virtualbox & ncTOUCH-Server
Check network communication
Download Virtualbox
Install Virtualbox
Create new Virtual Machine
Install ncTOUCH Server with ISO file
Initial setup ncTOUCH Server
Network configuration ncTOUCH Server
First test
Install ncTOUCH @ SINUMERIK
Change network settings @ SINUMERIK
Initial login to ncTOUCH Server
Scan network for SINUMERIK controllers
Copy installation files to controller
Reboot controller and check installation
Pairing SINUMERIK & ncTOUCH Server
Input machine name picture at machine
Connect to ncTOUCH Admin interface @ SINUMERIK
Connect to ncTOUCH Admin interface @ SERVER
Start Pairing @ SERVER
Start Pairing @ SINUMERIK
Install certificate on iOS device
Browse to Admin Page
Download necessary certificates
Install certificates in iOS
Install certificate on OSX device
Browse to Admin Page
Download necessary certificates
Install certificates in OSX
Install certificate on Windows device
Browse to Admin Page
Download necessary certificates
Install certificates in Windows
Kontakt:
Mill-IT UG (haftungsbeschränkt)
Dienstanbieter der Homepage mill-it.de / millit.de im Sinne des § 6 Teledienstegesetzes:
Mill-IT UG (haftungsbeschränkt)
Johannes-Gutenberg-Straße 7
D-65719 Hofheim
Telefon: 06122 – 933 993 0-0
Telefax: 06122 – 933 993 0-9
E-Mail:
Vertretungsberechtiger Geschäftsführer: Marco Lorig

Registergericht: Frankfurt am Main
Registernummer: HRB 87474
Umsatzsteuer-Identifikationsnummer (USt-IdNr.) gem. § 27a UStG: DE269829760

Inhaltlich Verantwortlicher nach § 55 Abs. 2 RStV: Marco Lorig (Anschrift wie zuvor genannt)